2021 Fashion Trends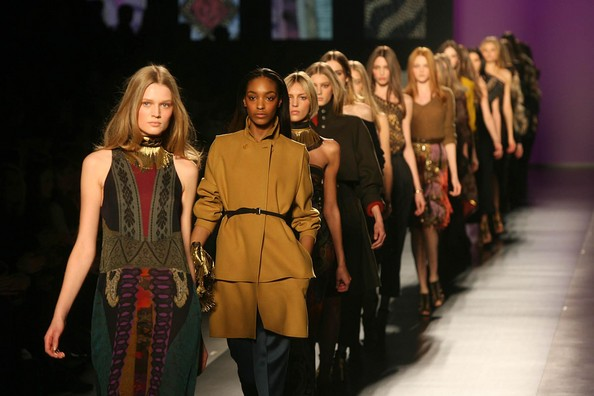 I got the incredible opportunity to interview Ellie Reed this week! Reed is involved with many arts at Episcopal and is extremely passionate about pursuing fashion design and art. 
What has been your favorite trend this year?
Personally, green! It's my favorite color, and it compliments every skin tone and the environment! Green hasn't been a MAJOR major trend since the early 2000's, when lime green and zebra print was in every pre-teen girl's room! And funny enough, both green and zebra print are extremely popular trends today— most trends re-emerge every 20 years! I also love the recent explosion of 90's grunge from designers such as Vivienne Westwood and Jean Paul Gualtier. 
What is your least favorite trend this year? 
I don't love to hate on trends, because some people genuinely like them, even if others don't, and I don't think anyone's personal style should be criticized. But personally, I am not a fan of the fast fashion shopping that has become extremely popular within the past few years such as Aliexpress and Shein that heavily and negatively contribute to our environment. There are much cleaner and eco-friendly ways to shop for the same price, but the trend of shopping there has completely blown up and it's so upsetting! People of course are allowed to shop wherever they want to, but I wish there was a little more thought in what companies and industries people contribute to so effortlessly!
How do you keep up with the trends? 
First and foremost, all trends are derivative from designer runways— the true innovators and artists. Fast fashion and smaller labels copy these trends and are often seen being worn by influencers on Instagram or YouTube. I personally love social media, and I follow about 2,000 artists and influencers that inspire me, so I'm constantly seeing trends and new outfit ideas on my feed!
How do trends impact your style? And do you enjoy trends? 
I definitely used to rely on trends far too much to "fit in" with my clothing, but I've been trying to not depend too heavily on them. The whole point of fashion is self expression, but if everyone's wearing green and zebra print, there's no individuality! I only tap into trends that genuinely make me excited and curious to try out, and if I love them, then I incorporate them into my wardrobe, and if I don't, I move on with the satisfaction of having tried. I think trends are necessary when defining a culture or time period and often reflect the world around us, but trends decrease individuality and are awful pollutants on the earth (Example: Forever 21 producing 3 million bucket hats because they were in trend, but a month later it's not in trend anymore, so they burn the remaining 200 thousand producing toxic chemicals that filter into the air).
Image courtesy of Wikimedia Commons.
About the Writer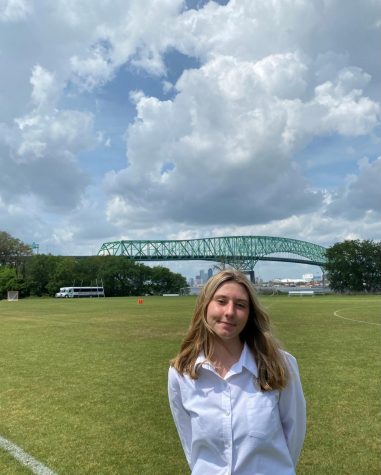 Margaux Forsbrand '21, Staff Writer
Margaux Forsbrand is a senior and first-year staffer for The Talon Times. Margaux plays golf and softball, and she is also involved in two Fine Arts programs...