Student Business Highlight: Maddy Carroll '22
I recently had the pleasure of interviewing one of our peers and small business owner, Maddy Carroll '22.
How long has it taken to prepare for the launch of your company, and has it been hard? 
My best friend Josephine Lenger and I have been working on this project since quarantine started. It has been a lot of work trying to figure out where to get all of our materials and things of that nature, but we have just been taking our time and enjoying the process. We want to make sure everything is perfect. 
What has been the hardest obstacle you have overcome? 
The hardest obstacle has been how to manage our money. We really wanted these candles to be the most luxe quality but that does come with a price. We have worked really hard budgeting to make sure we stay on track.
What made you want to start this business? 
During quarantine we got really bored and saw really how life is so short. We would constantly say, " I can't wait until I am an adult to have my own business," but then we realized we don't have to wait. 
Why do you work well with your co-owner? What are the jobs that you share within the business process? 
Josephine and I are very passionate about our business, which makes it a lot easier. We work very well together, not only because we are so close but we also have different things that contribute to the business. Josephine is definitely better at the more business side of everything. She makes sure we are not going to get sued! I do more of the creative aspect of it. I created the website, ran the social media and did the graphic design for the packaging and things like that. Josephine and I are very good at communicating with each other, which makes everything go very smoothly.
Image courtesy of Maddy Carroll '22.
About the Writer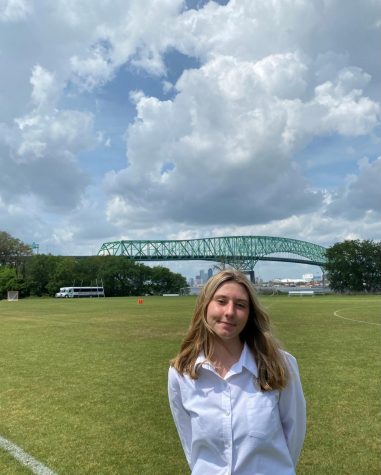 Margaux Forsbrand '21, Staff Writer
Margaux Forsbrand is a senior and first-year staffer for The Talon Times. Margaux plays golf and softball, and she is also involved in two Fine Arts programs...