Faculty Spotlight: Ms. Jennie Rankin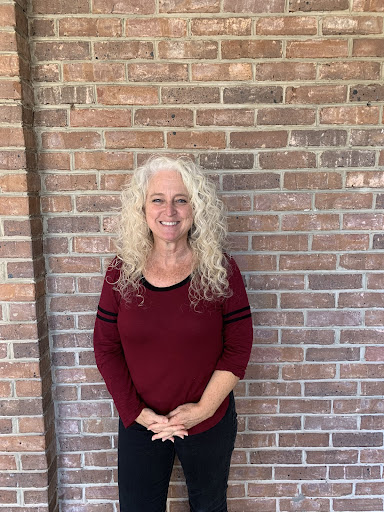 I had the pleasure of interviewing one of the most down-to-earth teachers I know, Ms. Jennie Rankin. Ms. Rankin is the Anatomy and Physiology teacher who is admired by her students because of her involvement in helping them grow to become better versions of themselves.
How long have you taught at Episcopal and what made you want to teach here? 
"15 years here. I wanted to come back and give back all that I gained as a student here myself."
How long have you been teaching?
 "19 years total."
Did the pandemic affect your teaching?  
"I actually felt like a better teacher than I have ever been during the pandemic. It made me get more organized and think way ahead of how to adapt which helped me come up with some new, exciting activities." 
If you did not teach anatomy, what class would you teach?  
"Marine Biology or Human Biology"
What would you be doing if you weren't a teacher? 
"Working at a veterinarian's office or at the Humane Society."
Where did you grow up? 
"Jacksonville.  I've never lived anywhere else."
Where did you go to college?
 "JU and UNF."
What are some of your favorite hobbies? 
"Shark tooth hunting, roller skating, anything involving nature and animals."
What is your favorite color?
 "Purple because it's a cheery, happy color and I am a cheery, happy person!"
Image courtesy of Gertrude Hetzel '23.