Bob Saget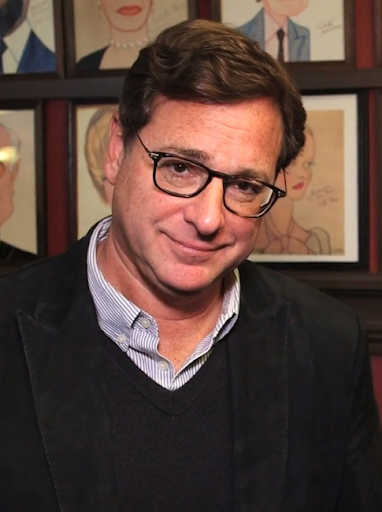 Bob Saget died January 9, 2022 at the age of 65, in his Orlando hotel room after a show. Many people knew Saget as Danny Tanner from Full House and Fuller House. Personally, I've watched Full House my whole life because my mom would always tell me that she watched it growing up and how much she enjoyed it. Saget (Danny Tanner) was one of my favorite characters on the show because of his comical mature jokes. As I am growing up and rewatching the show, I never realized how many funny jokes he told. Also, I'm sure everyone can tell how close the cast is. 
After his passing, it became clear each of the cast members were deeply hurt by his passing and shared how extremely upset they were on Instagram. Each of them posted about how much Saget meant to them and how upset they were about his passing. They all also wrote the following post:
Thirty-five years ago, we came together as a TV family, but we became a real family and now we grieve as a family. Bob made us laugh until we cried. Now our tears flow in sadness, but also with gratitude for all the beautiful memories of our sweet, kind, hilarious, cherished Bob. He was a brother to us guys, a father to us girls and a friend to all of us. Bob, we love you dearly. We ask in Bob's honor, hug the people you love. No one gave better hugs than Bob". ~ John, Dave, Candace, Jodie, Lori, Andrea, Scott, Jeff, Ashley and Mary-Kate
This shows how much Bob meant to the cast and how they were a family not just on tv but in real life.
RIP, Bob Saget. You will forever hold a special place in my childhood heart.
Image courtesy of Wikimedia Commons.