Girls' Varsity Basketball: P.K. Younge versus Episcopal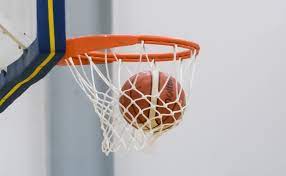 The 2-3A District Semi-Finals showed a high-scoring game between two teams with talented players, the Episcopal Eagles and P.K. Young Blue Waves. Trouble was caused for the Eagles (11-10), who fell short to the Blue Wave 82-62 in Gainesville. 
It is not likely for a high school girls' basketball program to have players who are capable of scoring more than 30 points in a game. But P.K. Yonge's team defied the odds. The Blue Wave had two players that reached the 30-point mark in one game. 
P.K. Yonge's freshman, Zion McRae, led the Blue Wave's scoring with 34 points, and senior Chayse Williams followed with a solid 30 points of her own in the high-scoring game.
Starting with a 21-point opening quarter, Williams led the Blue Wave with 10 points, and the Eagles went 2-for-6 from the free throw line; the Blue Wave jumped to a 21-8 lead heading into the second quarter.
P.K. Younge did not want to turn on the breaks. Much smaller than the Eagles, the Blue Wave was much faster and wanted to push the ball up the court. The Blue Wave increased its lead out to 18 before half time because of three-straight three pointers from McRae, who was able to make six shots from beyond the arc by game's end.
However, the Eagles did not stop their fight. After watching the Blue Wave's shooting during the second quarter, halftime seemed to light a spark in the Eagles. The game seemed out of reach, but coming back after halftime, the Eagles out scored the Blue Wave 20-14 in the third with the help of Junior Kate Burhyte's 2 3-pointers and Kate Adams' nine points.
Burhyte led the Eagles with 15 points, while sophomore Charlotte Seay contributed to a good 10 points.
Making P.K. Yonge's lead to 12 going into the fourth quarter, Episcopal never quit and battled to get ahead. The Eagles got as close as eight points away in the fourth quarter, but the Blue Wave became consistent with their shots which widened the gap back out to 20 points as time wound down. 
P.K. Yonge was sent to the 2-3A district championship game, while Episcopal was waiting to hear their Regional rankings to see if they made it to play Regional quarterfinals.
Image courtesy of realhoopers.com.