The Sheik Review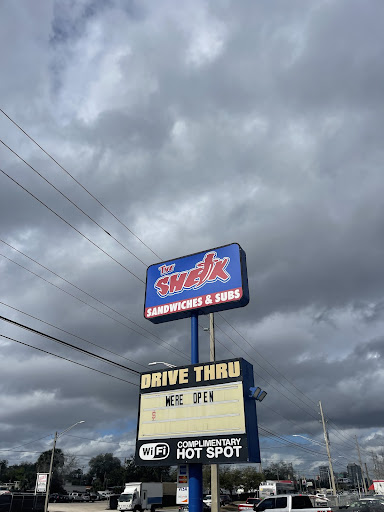 This week I was tasked with doing a food review, so obviously the first question that popped in my mind was where? I started thinking about places near school, and then I started thinking about places that have meaning to me, and that's how I decided on the Sheik. The Sheik is the perfect spot for a quick, inexpensive and delicious lunch whenever. I mean, who doesn't want that?
The second you walk through the doors, the employees greet you, and something about that immediate hospitality being shown makes you want to keep coming back. They will even come to learn your name and order after a week or two. This is just part of the experience.
The Sheik offers multiple meals, which makes it easy for me to guarantee there is something there for you. Personally, I go to the Sheik multiple times a week, so I prefer something lighter, which is why I get the turkey pita everytime I'm there. It's the perfect amount of food, at a very good price. If you are to make your meal a combo, you MUST try their cherry limeade.
Cherry limeade is uncommon for a restaurant to have, which is why you have to try it when ordering. These combos also come with fries. When getting the fries, you must use the seasoning they leave out. This will just add to an already unbelievable meal, and if you get thirsty from all the salt, you can wash it down with their delicious cherry limeade.
Just based on the few months I've been going here, I'd give the overall experience five stars, so give it a try, and see what the hype is all about. And if you find yourself in a huge hurry, there is a drive-thru option as well to make for an even quicker experience, if necessary.
The more you come, the more a part of the family you become. Their staff genuinely cares about you and your dining experience, so if you are ever hungry, and are short on money, then stop by The Sheik. They will make sure you leave full, happy, and with the best experience you could possibly have.
Best Items: Turkey Pita, Steak in a Sack or Burger
Best Drinks: Cherry Limeade, Cherry Limeade or Sprite
Image courtesy of Ellis Pajcic '22.