Kanye West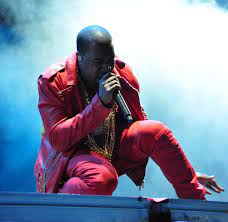 Kanye West is a controversial person in today's pop culture primarily by getting involved with his ex-wife's, Kim Kardashian, new relationship with Pete Davison and by getting canceled and banned for a day on Twitter.
Today's society thinks West should be more responsible and mature about this but clearly, that's not the case.
West's relationship with Davidson includes social media tirades, writing a diss-track and more.
He stated this after Kardashian stated they were officially divorced. 
On January 15, 2022, Kanye released his album Donda, which is about his beef with Davidson.
West appeared on the podcast Drink Champs and said, "I ain't ever even seen the papers. We're not even divorced… That ain't no joke to me. My kids want their parents to stay together. I want us to be together."
West, then, got banned on Twitter for posting a photo of comedian Trevor Noah and captioning the picture with racist slurs. Twitter banned him, reporting his actions, which were "violating policies on hate speech, bullying and harassment."
As of recently, West has deleted Instagram and Twitter to, according to his representatives "stay away from the drama."
In conclusion, Kanye has been a very controversial person as of right now and is involved in drama with lots of different people and is for now off of social media and staying quiet.
Image courtesy of Wikipedia Commons.