ESJ Band Concert: Ingrained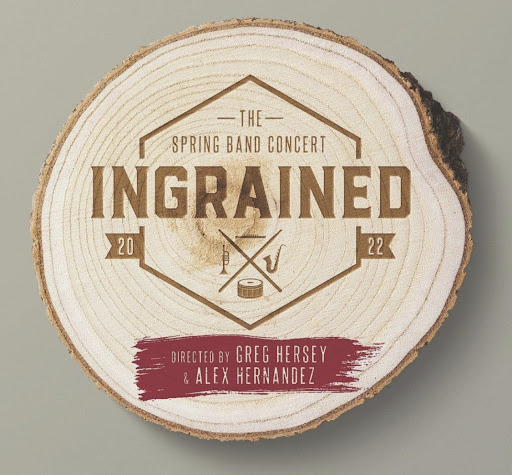 Episcopal hosted the annual spring band concert named Ingrained for this year's theme, "Deeply Rooted." The band concert had a range of ensembles that performed, ranging from concert band pieces, jazz band, solos and chamber ensembles. 
This year's concert started out with beginning band. Beginning band is a group composed of students who are just learning how to play an instrument. This ensemble is led by Mr. Alex Hernandez, who is an official new teacher this school year, after being an adjunct for many years prior. This new and improving group played a few pieces like "Imperium" and "Galactic Adventure." Soon after the Beginning band pieces,  Middle School concert band joined them on stage to play "Raiders March" and more. 
Jazz Band, which is also a new addition this year and directed by Mr. Hernandez performed next. In my opinion, Jazz band was one of my favorite parts of the concert this year. Not only did this ensemble feature many students improving solos, they also featured two pieces dedicated to and written by the late Steven Sondheim. One song in particular named "Being Alive" featured Max Moorehead who is a junior that's heavily involved within the Fine Arts Department at ESJ, singing while the band accompanied him. 
Honors and Regular Wind ensemble was up next, delivering a strong opening piece called "Always United, Forever Strong," featuring a powerful lead on trumpet. Continuing on, pieces with a choral feel and a mysterious slower pace picked out by upper school band director Mr. Greg Hersey were played next. 
Getting near to the end, solos and chamber pieces were next. This section of the concert was also one of my favorites because of the variety, talent and time that went into each piece. There was a snare drum duet, piano, marimba and violin solos, and lastly a senior piece that was written especially by Mr. Hersey. The four seniors, Ethan Senesac, Kaleb Deleon, Andrew Velerde and me… Ashlin Roberts all performed a chamber piece involving toms, mallet instruments and auxiliary instruments. Mr. Hersey also joined us for this piece, and it was something that was very special to all of the seniors. 
 Lastly, both middle school and high school wind ensemble performed a piece called "Rampage" which showcased a loud and booming ending to the concert.
Image courtesy of @episcopalschooljax on Instagram.