2022 Celebrating Service Day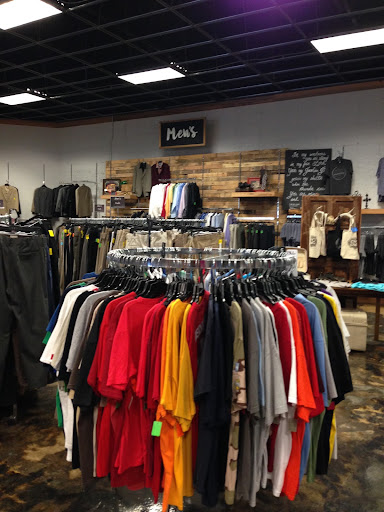 Here, at Episcopal School of Jacksonville, giving back to the community plays a major role in what we stand for, and it shows throughout the many events we hold on campus and the many organizations we help off campus as well.
The most recent of our community service ventures took place at Hope's Closet, which is a Christian-based organization that works with other non-profit organizations in order to provide both new and donated clothing in a dignified, retail setting. This allows them to discipline people, fund community transportation programs and help fund ministry partners. Sure, all of these things are very important, but the biggest thing they focus on is deepening the community's relationship with Jesus Christ.
We had gone to one of their retail locations for our community service day, and right when we had arrived, we were greeted with a smile, a prayer and were given instructions on what we were to do inside. After we were given instructions, we headed inside into the back. Here we started to label, tag, sort and price clothes in order to get them out for the consumer to purchase. We did this for a few hours, which led to multiple bags of clothes being sorted, tagged, racked and put out. While my group did this, the other group that was there with us remained in the main center of the store sorting and organizing toys, household items, books, etc… Although this took hours of hard work we were able to save them countless hours due to our larger number of students. All in all, we were able to help the community around us, with hard work and great instruction from our teachers and the staff working there. If you want to learn more about what Hope Closet stands for, check them out @https://hopesclosetthrift.com/#about.
Image courtesy of Autumn Williams.