Beza Miller '23 Interview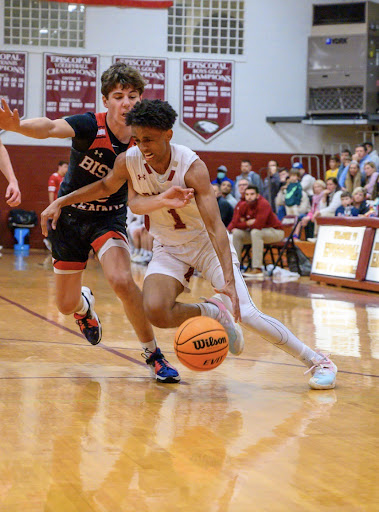 I had the pleasure of interviewing Beza Miller, member of the Class of 2023. Miller is an involved student who has played on the boys' Varsity basketball team for three years, and he was also inducted into the Cum Laude Society this year. Miller is a well-known student athlete, around our school.
What are some of your favorite hobbies? 
Basketball, movie watching and going to the beach.
What's your favorite subject?
Science because I like to know how organisms work.
What is something you are passionate about?
I am very passionate about my future in basketball and education because I don't want to be broke.
How did you get involved in basketball?
I am the youngest in my family, and all my family members played. My dad played in college, so he taught me a lot of what I know. It was also a way for me to make new friends and has helped me build many relationships through the years.
How has playing basketball shaped you throughout your life?
Basketball has taught me many life lessons about fairness, hard work and respect. I believe in the quote, "How you do anything is how you do everything." So, I always try to work just as hard on the quote as off the court. I think basketball has definitely given me a better work ethic over the years.
What's something people may not know about you?
I listen to a lot of music. I have several playlists with all different types of music for different times in the day. I constantly like to listen when I'm driving, working out, doing homework and more.
Image courtesy of Joe Kohla.