Summer 2022 Trips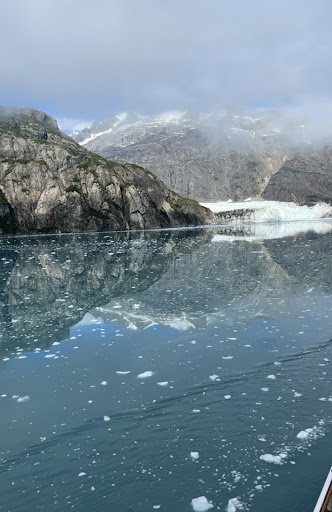 The summer trips were terrific this year, as it was one of the first summers in a few years where Covid wasn't a massive factor in traveling.
 I personally traveled to Alaska, on a Norwegian cruise, for seven days. Going to Alaska was a really enjoyable experience, getting to see the amazing views and the unique wildlife. While on the trip, I saw massive glaciers, whales, eagles and beautiful scenery. My favorite part of my trip was getting to experience different ways people spend their everyday lives. I highly recommend this trip if you like to experience new places and like to get out of your comfort zone. 
Nate Blair, a junior at Episcopal, visited Greece and Italy over the summer. He loved trying all the cultural food, but especially liked the Italian food. In Greece, Blair and his family went on catamarans and walked around Santorini. Blair's favorite part of his trip was going to The Colosseum and Vatican City, in Italy. Blair greatly enjoyed seeing this part of the world and would love to return to Greece and Italy, and if given the opportunity, thinks other people should visit, too.
Auggy Strada, a freshman at Episcopal, went to Big Sky Montana this summer. Auggy loved white water rafting with his family and going horseback riding. His favorite activity there was to fly fish in small boats that didn't have motors; he caught a rainbow trout and a brown trout. He also loved going to Yellowstone National Park and seeing fantastic wildlife like bears and wolves. Strada enjoyed his trip to Big Sky Montana and recommends it to anybody who loves to travel.
Image courtesy of Carson Carroll '25.