New Bryan Library Rules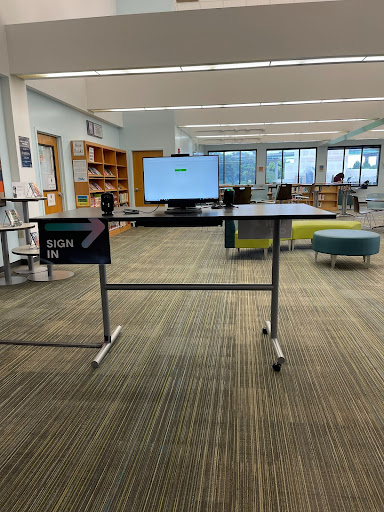 A library rule that was introduced last year to Episcopal is now being fully enforced this year. "The sign in station was introduced during Covid-19 to limit the number of students in the library. Although we don't need to limit our capacity now, the sign in station is still helpful for us to know who is in space at any given time," according to an interview done with Ms. Lynn Capps, Director of Library Resources.
Another reason for the library sign can be attributed to safety reasons during free periods. "If we didn't have that list, the Deans would need to roam the entire campus to look for someone – and that takes a lot of time and effort! It's also our way of taking attendance in the library during an emergency." The library sign in is in place for the safety of students and accountability for if an emergency were to occur.
An idea was introduced of switching the ID sign in to a QR code sign in, similarly to the sign-in for free period. "A QR code sign in would require students to use their phones instead. This presents a problem for middle school students however, who are not permitted to use their phones during the school day.  Additionally, students whose phones are dead, broken or confiscated wouldn't have an easy way to sign in. Student IDs are the most consistent way to sign in at this time, but we're interested to learn about the feedback from the new free period QR codes." according to Ms. Capps.
Inquiring minds want to know… Should the free period QR code sign in change to an ID sign in?
Image courtesy of Olivia Messana '25.