LIV Golf Controversy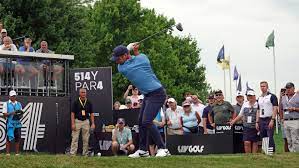 The LIV golf organization, backed by Saudi Arabia, is brand new and electrifying. The CEO, Greg Norman, a former professional golfer himself, has done a fantastic job loading some big names early on for this industry. Some players signed with the LIV, including Dustin Johnson, Cameron Smith, Brooks Koepka, Bryson Dechambeau and Phil Mickelson. 
Although LIV is a new organization, it's receiving hate from golf fans worldwide. This mainly consists of fans saying, "this isn't real golf." Fans are mad at the fact the LIV isn't as competitive as PGA because every player gets guaranteed money, with the loser of a tournament still gaining $120,000. Another reason LIV is hated is that Saudi Arabia is thought to be a part of the horrible 9/11 attacks. Many golf fans think Saudi Arabia only funded LIV to help them politically and to get rid of their bad image.
Multiple celebrities and professional golfers have outwardly expressed their opinions of the LIV. Tiger Woods stated that players who went to LIV "have turned their back on what has allowed them to get to this position." Another individual who backs the LIV is former president Donald Trump who has even played in some of LIV's Pro-Am tournaments.
The LIV is hated but also loved by many golf fans. The question most golf fans are wondering is, will the LIV last?
Image courtesy of Wikimedia Commons.