FSU Versus Syracuse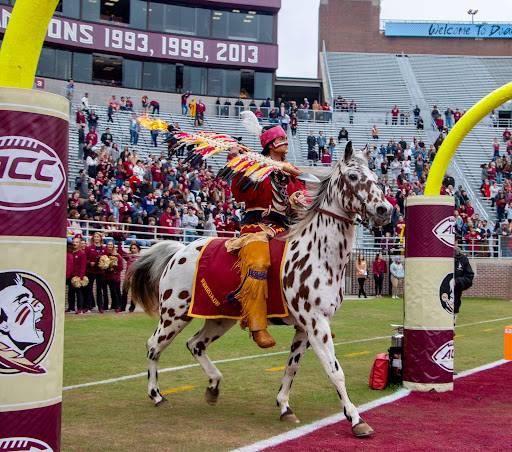 Saturday night, in the JMA Wireless Dome in Syracuse, New York, Florida State Seminoles took on the Syracuse Orange. After dominating Syracuse 38-3, Florida State improved to a 7-3 record on the season and against Atlantic Coast Conference opponents, finished 5-3. 
In the first quarter, FSU scored 14 points. The Seminoles offense took awhile to get going again but they went off in the third. FSU swept ahead to put the game to an evident distance that the Orange would be unable to catch up. 
Yet again, Mike Norvell depicted that he has been able to create one of the best offenses in the country, after the Seminoles put up 420 yards. Though the offense had an impressive performance, it was the defense that showed out. They held a team without a touchdown for the second straight week. 
For Florida State, running back Trey Benson logged his third straight 100+ yard game, Malik McClain and Johnny Wilson, receivers, showcased their physicality while scoring on screen passes, and quarterback Jordan Travis completed the "trifecta of offensive scoring" by throwing, rushing and catching a touchdown. 
Unlike the Seminoles, the Orange did not have success running the ball, especially on first down plays. Not only was there no success running the ball, the passing game was also off. Syracuse had seven pass plays, on first downs, that resulted in a total of three yards. The Orange averaged just 3.3 yards per play, totaling 160 on the night.
Image courtesy of nara.getarchive.net.