HOCO Week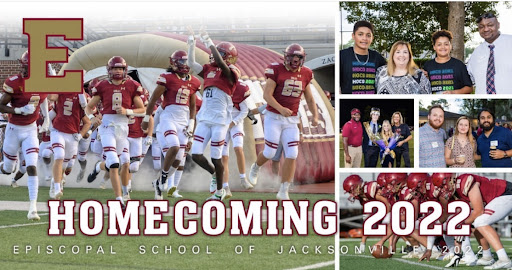 This year's Homecoming Week was one to remember, between all the fun themes, exciting pep rally, fantastic football and unique dance.
To start the week, on Monday, it was a Duos theme. Students dressed up as their favorite duos, which could have been movie characters, athletes or even salad dressings. On Tuesday, it was Career Day, students dressed up for a career they are interested in pursuing, such as a nurse, construction worker or businessman. On Wednesday, the theme was Pajamas; I loved this theme because I was comfy the whole day. To wrap it up, on Thursday, the theme was Anything But a Backpack Day. Some of my favorite things people brought were shopping carts, baby strollers and even microwaves. These themes were a great way to express students' creativity and to bring the whole school together during this week. 
This year we had Friday off, so our pep rally was at the end of the day on Thursday. To start the pep rally, Talon, the eagle, fought the opposing mascot, which was also an eagle, obviously taking the win. Then the cheerleaders displayed an amazing performance they had been working on all year, which they did great on. To get people excited, the spirit leaders hosted fun activities to get the competition between grades going. To end it all, the whole school came together to participate in a huge gigolo. This pep rally was super exciting and brought the school morale up for this game. 
Fast forward to Friday, when Episcopal took on Zarephath Academy in a home game. The theme for this game was the Gold Rush; the students had amazing school spirit as lots of people were decked out in gold and cheering loudly. Episcopal defeated Zarephath 36-16. Senior Corey Scott had an amazing performance, scoring three touchdowns. Overall it was a great game, and you missed out if you were not there. 
To finish the week, on Saturday, we had our Homecoming Dance; the theme was disco this year. The DJ was amazing and played music that everybody enjoyed. The dance lasted around three hours and was a lock-in. Although the dance was a sweaty mess, it was super fun because the students could let loose and dance without feeling judged. 
Overall this Homecoming Week was one to remember, and I look forward to the one next year.
Image courtesy of @episcopalschooljax on Instagram.