Staff Spotlight: Ms. Carla Shaw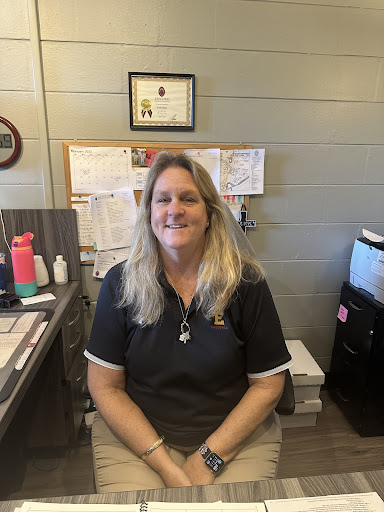 I had the pleasure of interviewing probably the most-known lady on campus, Ms. Carla Shaw. Ms. Shaw is the attendance administrator, who is admired by students because of her kindness and determination to put a smile on anyone's face who walks into her office. It was a pleasure to learn a bit more about this individual.
How long have you been at Episcopal, and what made you want to work here? 
11 years. I love working with students, parents, and sports.
What is your favorite part of your job? 
The students.
If you were not in charge of attendance, what do you think you would be doing?
Be a flight attendant.
 Where did you grow up?
Jacksonville, Florida.
Where did you go to college?
FSCJ
What are some of your favorite hobbies? 
The beach and Disney.
What is your favorite color?
Baby blue.
Image courtesy of Gertrude Hetzel '23.