Idaho Murders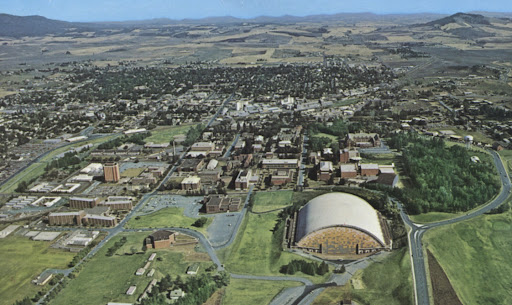 Disclaimer: This article contains content that may not be suitable for younger students.
On November 13, 2022, four students attending the University of Idaho were stabbed to death in their home just off the Moscow campus.The victims were identified as Ethan Chapin (20), Madison Mogen (21), Xana Kernodle (20) and Kaylee Goncalves (21).
More than six weeks after the four University of Idaho students were stabbed, a suspect was identified and taken into custody, a 28 year old criminology PhD student at Washington University, Bryan Kohberger.
Before these tragic events, Chapin and Kernodle attended a party at the Sigma Chi house and returned to their home at around 1:45 AM.
Mogen and Goncalves went to the Corner Club in downtown Moscow that night and on their way home, stopped at a grub truck. The two returned home around 2 AM.
Goncalves and Mogen, once home, called Kaylee's ex-boyfriend multiple times, resulting in him being a suspect early-on in the case.
Additionally, there were two other roommates who survived but were not considered suspects.
The night of the murder, one of the surviving roommates said that she had woken up at 4 AM. to what she thought was Kaylee playing with her dog. Then later on she heard someone say, "there's someone here." The roommate opened her door about three times that night, and the last time she saw a man in a mask and black clothes walk past her.
Kohberger's phone had been tracked, and it seemed as if he turned off his phone during the time of the murder. Also, he returned to the house the next morning, according to his phone records.
There was a nationwide search for a white Hyundai Elantra, which was seen on surveillance driving by the house many times that night. There was also DNA from Kohberger found on a knife sheath left in one of the victim's beds.
Kohberger was stopped for traffic violations by Indiana Police and was arrested for four counts of first-degree murder and burglary.
Image courtesy of Flickr.