Caitlin Clark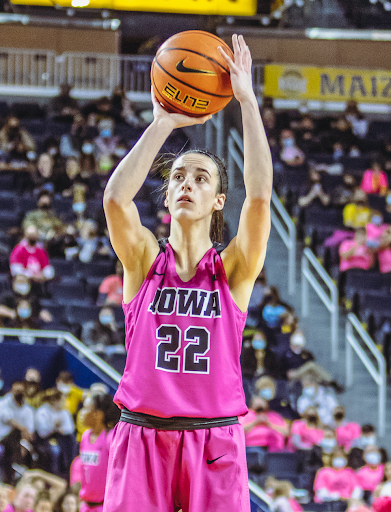 The University of Iowa's sensational women's basketball player, Caitlin Clark, had a groundbreaking season in 2023. The sophomore guard made headlines with her remarkable performances on the court, shattering numerous records and establishing herself as one of the brightest stars in college basketball.
Clark's sophomore season was nothing short of historic, as she dominated opponents and left her mark on the record books. Let's take a closer look at the incredible achievements that defined Caitlin Clark's 2023 basketball season.
One of the most eye-catching statistics from Clark's season was her scoring powers. She lit up the scoreboard with her scoring ability, averaging a staggering 30 points per game, leading the nation in scoring. Her scoring ability was a key factor in Iowa's success throughout the season.
Clark's scoring outbursts were a sight to behold. She had several games where she scored 40 or more points, including a jaw-dropping 48-point performance against a tough conference rival. Her scoring ability was simply unmatched, as she consistently found ways to put the ball in the basket from beyond the arc, off the dribble and in transition. She was a scoring machine that could not be stopped.
While Clark's scoring ability grabbed the headlines, her playmaking skills were equally impressive. She showcased incredible court vision and passing ability, averaging nine assists per game, leading the nation in assists. She constantly created scoring opportunities for her teammates, displaying unselfishness and basketball IQ beyond her years.
Clark's passing ability was on full display in several games where she recorded triple-doubles. She became the first player in Iowa women's basketball history to record multiple triple-doubles in a single season, and she did it in style. Her triple-doubles were a combination of points, rebounds, and assists, showcasing her all-around game and versatility on the court.
Clark's remarkable season was not just about her scoring and passing, but also about the records she shattered and the history she made. She solidified her name in the record books in multiple ways, setting new records and leaving her mark in college basketball.
First and foremost, Clark set a new single-season scoring record for the University of Iowa, surpassing the previous mark set over a decade ago. She also became the fastest player in school history to reach the 1,000-point milestone, achieving this in just 43 games. Her scoring powers and consistency were unmatched, as she continued to break records game after game.
In addition to scoring records, Clark also made history with her assists. She set a new single-season assists record for Iowa, surpassing the previous mark set by a legendary player. Her playmaking ability and court vision were truly special, and she showcased an uncanny ability to find open teammates and create scoring opportunities.
Beyond the records, Clark's impact on the game extended to her team's success. She led Iowa to one of its most successful seasons in recent history, earning a high seed in the NCAA tournament and making a deep run in the postseason. Her leadership, skill and competitive spirit were instrumental in the team's achievements, and she earned the respect of her teammates, coaches and opponents. 
As Clark's historic 2023 season comes to a close, the future looks incredibly bright for this young basketball phenom. Her talent, work ethic and determination have already established her as one of the premier players in college basketball, and she is sure to have a bright career ahead.
Image courtesy of Wikimedia Commons.