Being an Eagle Ambassador
Hang on for a minute...we're trying to find some more stories you might like.
While being an Eagle Ambassador has its perks, it's a lot of work too. In order to be an Eagle Ambassador you must be outgoing, friendly, inclusive, and easy to talk to. If you are an Eagle Ambassador, a lot of times you'll be one of the go-to student to host a visitor. Calling visitors "visitors" and not "shadows" when they tour is so important because it can make visitors feel uncomfortable and like a burden when they're referred to as shadows.
There are also monthly meetings that you have to keep track of and attend. During the meeting you'll discuss with your class leader and Ms. Gay upcoming events and what to talk to your "Eagles for Eagles" advisory about. Eagles for Eagles is a program where the Upper School Eagle Ambassadors are assigned to various middle school advisories to discuss how to develop healthy study habits, how to stay organized and on track, how to handle friend groups, and events that take place in and outside of school.
Towards the end of the year, if you have an eighth grade advisory, you'll help them prepare for high school and provide them with tips as far as what to expect. Being an Eagle Ambassador, you are required to come to school during the summer for training sessions. In these sessions you learn how to give tours, put on ice cream socials and meet and greets for new students. The commitment level may be high, but if you're someone who enjoys showing others around Episcopal, then I encourage you to join this incredible team of student leaders.
Image courtesy of The Talon Times Staff.
About the Contributors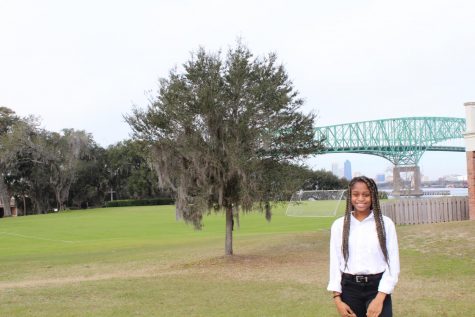 Reagan Rawls '21, Staff Writer
Reagan is a sophomore who has attended ESJ since the sixth grade, and this is her first year on The Talon Times staff. Her focus is on current events relevant...