GPA Changes?
Grade Point Averages. These constantly hovering, domineering, number overlords are an inescapable reality of high school. But here at ESJ, they are changing.  What does this mean for the students? In order to find out, I went to the man who would know it all, our Head of Upper School, Mr. Keesy Goebertus. And he explained it like this. 
At ESJ, our college preparatory status means that all of our classes are inherently "rigorous". In order to show Episcopal's rigor, the new grade point average (GPA) calculation factors in the difficulty of our classes. 
Every semester, a student's GPA in a specific class is totaled. Then, all classes, with the exception of most Communications, Fine Arts, and Physical Education courses receive a 0.25 bump. All honors classes receive a 0.50 bump. And, all AP classes received a 1.00 bump. After the bump is added, all the GPAs are averaged. This number is labeled as your "Cumulative Weighted GPA" in My BackPack. 
This Cumulative Weighted GPA is what is used outside of Episcopal, whether it be for colleges, scholarships or outside academic endeavors. Inside the boundaries of our school, however, the Cumulative Unweighted GPA is what rules. National Honor Society, Cum Laude and even Academic Probation will be determined by your Cumulative Unweighted GPA, which is how Episcopal previously used to calculate GPAs. It is important to note that for seniors specifically, colleges often recalculate our GPAs under their own system, which fluctuates between institutions. 
So, what does this mean for us students? Celebrate! Our hard work has been recognized, and everyone's GPA has benefitted from the bumps.
Image courtesy of Jewel Hardwick '20.
About the Writer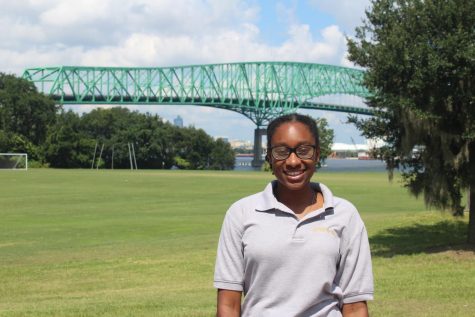 Jewel Hardwick '20, Staff Writer
Jewel Hardwick is a senior and a first-year staffer for The Talon Times. She is known campus-wide as an enthusiastic girl, with a rather strange affinity...