New Faculty Spotlight: Mr. Jefferson Brant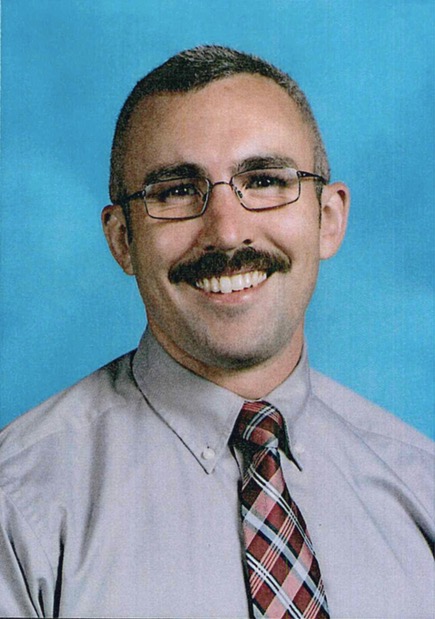 Mr. Jefferson Brant is one of the 13 new members of the faculty and staff at Episcopal this year. He is a new history teacher and the head of the wrestling program.
It became from the beginning that he is very passionate about what he does. When asked what his hobbies were he enthusiastically replied, "My hobbies are what I do" (referring to his love of history and of wrestling). He also enjoys reading, listening to podcasts, fishing and exercising during his free time.
The Talon Times has also learned this will be his tenth year of teaching history. So far, he has had a very positive experience at Episcopal and is especially impressed with the authenticity of everyone he has met; he expressed this by saying "everybody [has] felt very authentic."
He came to Episcopal with the intention of giving to the community and helping the school grow in a purposeful way. He's always had an extreme interest for the subject of history and came to the conclusion that he wanted to teach it when he was in his second year of grad school. As a history teacher, he has thoroughly enjoyed every class he has taught over his teaching career, but his favorite subject within history would be United States history and specifically the Constitution. In his words, "You can't talk about U.S. history without talking about the Constitution."
While he is passionate about history, he also has a deep connection to the sport of wrestling. He joined the wrestling team in high school, as a freshman, because he wanted to challenge himself. "Even though I wasn't good in the beginning, I wanted to prove I could do something mentally and physically challenging."
He enjoys the sport because "you get what you put into it" and "all successes and failures are yours" He did not wrestle in college but afterwards wanted to build a program. Some of the best qualities he believes people gain by wrestling are confidence and fortitude. "Confidence is gained by facing your fears as well as your opponents, which allows you to learn about yourself. Fortitude is gained by being resilient in the face of adversity."
Coach Brant also wants to encourage anyone who may be interested in the wrestling team by saying, "Wrestling has benefits to offer to anyone of any size in many ways." And, to anyone who does join the team he wants to further encourage them with the following:  "Very few are successful when they first wrestle," so "don't quit at the first sign of adversity."
Image courtesy of Mr. Jefferson Brant.
About the Writer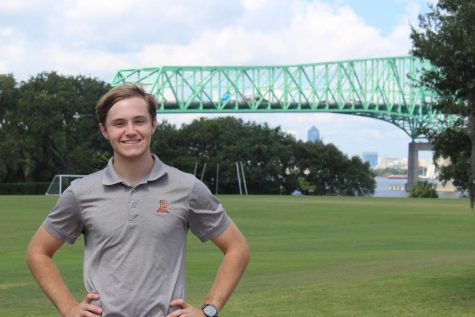 Robert Jackson '20, Staff Writer
Robert Jackson is a senior and is a first-time staffer for The Talon Times. He is on the Varsity wrestling team, and enjoys fishing, exercising, reading...