Powderpuff: A Senior Take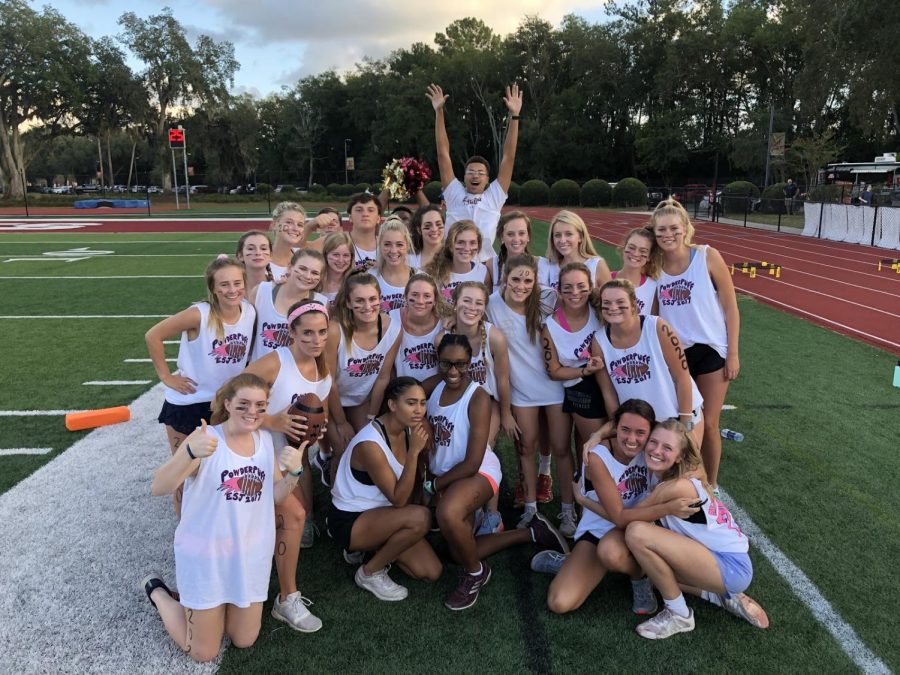 Powderpuff can be traced back to the mid 1940's. After Japan surrendered to the Allies on September 2nd, 1945, Eastern State Teachers College (Known as "South Dakota University") announced Homecoming, which had previously been put on hold due to the war, would be reimposed. Since male football players had been drafted in the war, the football team had been disbanded, leaving only the women of the school to play.  In between games and during halftime, instead of participating in locker room sessions, the women re-did their makeup using Powderpuff makeup applicators, which is where we get the name from today. 
Powderpuff did not become a phenomenon until the 1970's, and Episcopal stopped doing it up until just a few years ago.
This years Powderpuff was a memorable one for sure. From the booth, Anders Amelie '20 kept the crowd entertained with his dry and witty commentary, occasionally allowing Spencer Huie '20 to chime in with an opinion or joke. The first game was freshmen versus juniors, with the juniors taking the win easily. First time player, Kate Adams '23, said even though the freshmen lost, her time preparing and participating in Powderpuff was "fun, exciting, and a little overwhelming." She had not realized what a big deal Powderpuff was. First-time coach Brian Jackson '23 said that he "had a lot of fun meeting new people" and that "the experience teaching everyone how to play was amazing." 
While Powderpuff is new to the underclassmen, the excitement is shared by seniors as well. The second game of the night between sophomores and seniors was a neck and neck up until the last eight seconds, when the seniors scored a last second "Hail Mary" (known among seniors as a "Hail Begley", after quarterback Brooke Begley).
A few standout players of the night from the senior class were Lizzie Conklin and Emilie Fazio. Carissa Izard took home the title of MVP of the senior team, after multiple interceptions and touchdowns. Juniors and seniors faced off for the final game. It was a heated game from start to finish. Spencer Huie '20 described the senior team as "tenacious" and the junior team as "scrappy". However, the underdog won out in the end and the junior team took home the win.
While they may have been disappointed in the result of the game, Powderpuff is more than just a football game for the seniors. It is first in a long line of "lasts" for the senior class.
Image courtesy of Anna May '20.
Facts courtesy of gridironqueendom.com, adisquisitivemind.wordpress.com, whsbradford.org and www.liquisearch.com.
About the Writer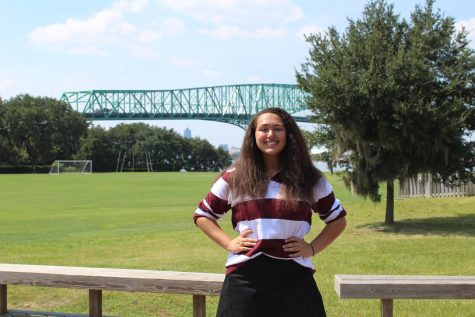 Anna Mayo '20, Staff Writer
Anna Mayo is a senior and a first-time staffer for The Talon Times. She has attended Episcopal since the seventh grade and throughout her years she has...