Signing Day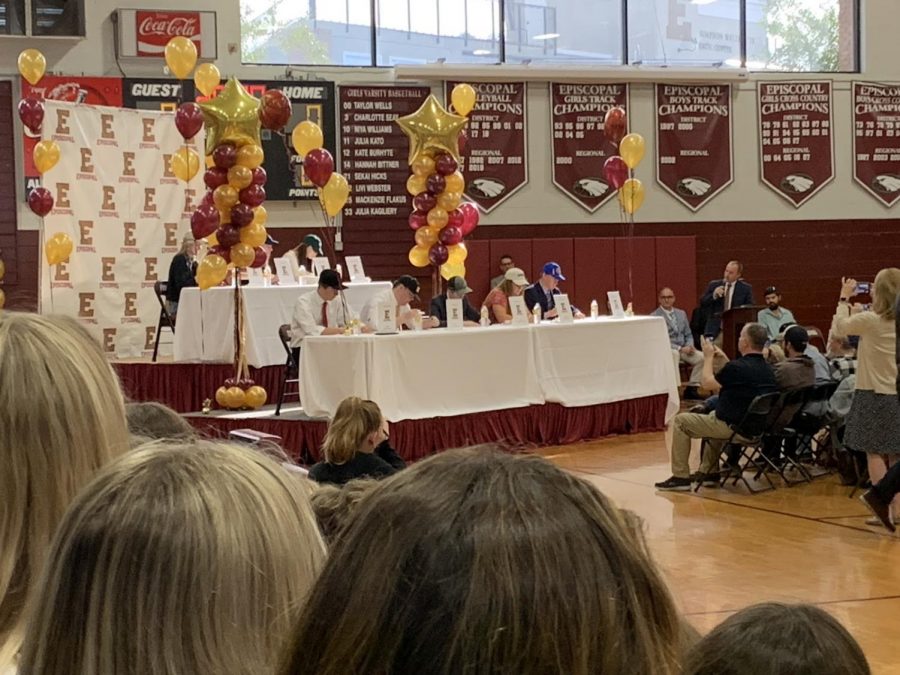 February 5, 2020 was National Signing Day. It was a significant day, which marked a major step in the lives of many high school students as they signed to the colleges or universities that they would continue their athletic careers. 
Episcopal had a total of nine senior athletes who signed to the colleges of their choice. These athletes participated in volleyball, baseball, swimming and sailing.
Our volleyball commits were Olivia Leinenweber (Babson College), Hannah McCarthy (Franklin and Marshall College), Viki Wood (Queen's University of Charlotte) and Emily Mayher (Loyola College of New Orleans). All of these athletes were crucial to the varsity volleyball team getting to the final four of their state championship this year and have been vital members since they have been on the varsity team. 
The baseball commits this year were Matt Komaroski (Pacific University) and Carson Hurst (West Liberty University). Both of these athletes have had lengthy and invested careers playing baseball. 
Swimming had two senior commits this year: Jace Crawford (University of Florida) and Kate Wilkerson (Wagner College). Both Crawford and Wilkerson placed at the state tournament this year and have broken many school swimming records that still hold to this day. Crawford was also named Times-Union's athlete of the year for boys swimming in 2019.
Chris McCollum (Jacksonville University) came to Episcopal as a new student in his junior year and has made tremendous strides with the sailing team at Episcopal.
Image courtesy of Robert Jackson '20.
About the Writer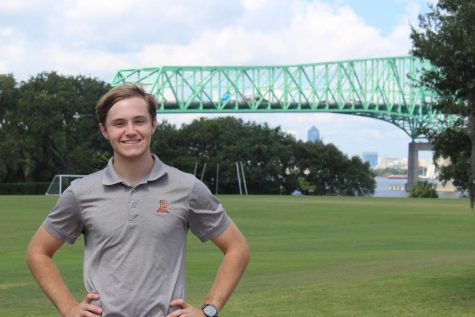 Robert Jackson '20, Staff Writer
Robert Jackson is a senior and is a first-time staffer for The Talon Times. He is on the Varsity wrestling team, and enjoys fishing, exercising, reading...