How The Corona Virus Has Affected The Sports World
Now that everyone is stuck indoors for an unknown span of weeks, millions of people's go-to past time, watching sports, has been one of the many things postponed by this pandemic. Sports and athletic events have been postponed locally, nationally and even internationally. 
Local high school and middle school sports have all been postponed or canceled as schools have switched to online learning until the initial target goal of an April 15 return. These sports are canceling individually, which can cause ripples up to the collegiate levels. Obviously middle school students and younger high school students have many years left to play, but it's still a lost year for them in their sport that they'll never get back. For older high school students, they're losing either their last high school season or their second to last. Not only is this sad news for these high school students because they're losing a season of the sport they love, but this also affects recruiting at the collegiate level and how much they are able to see these young, up and coming athletes.
Nationally, every professional sports league has been suspended, and the spring and winter collegiate sports have been officially canceled. Many die-hard NBA fans are miserable because there hasn't been a game in two weeks. Many people have made a lifestyle which consisted of watching sports and they've been limited to watching old highlights. The NBA is hoping for a June come back and may even skip right to the playoffs to save some offseason time for next season. 
The biggest impact that the coronavirus had was the cancellation of March Madness. Everyone from passionate college basketball fans to the average person loves the tournament every year. Making the brackets, witnessing the upsets and the Cinderella stories, many have been waiting a whole year for the best month of the year and now have to wait until March 2021. This not only affects wages for stadium workers and players but college athletes are losing a year of play. The cancellation and suspension of the nation's favorite leagues are devastating from top to bottom, from fans to workers to players, no one wins.
Internationally, everyone was excited for the 2020 Tokyo Olympics this summer. Growing up watching Michael Phelps and Usain Bolt, many students love the Olympics and couldn't wait to watch this summer. Obviously it's hard to find sufficient training during this time and having a huge amount of people in one place could cause the virus to resurge. Clearly it is not a great time to have the greatest athletes in the world compete for gold medals, so they have been suspended until the 2021 summer at the latest. Hopefully, this works for all the athletes involved, who have worked harder than most people can imagine for this opportunity, but having the Olympics just months from now was just not an option.
Image courtesy of Asao Tokolo.
About the Writer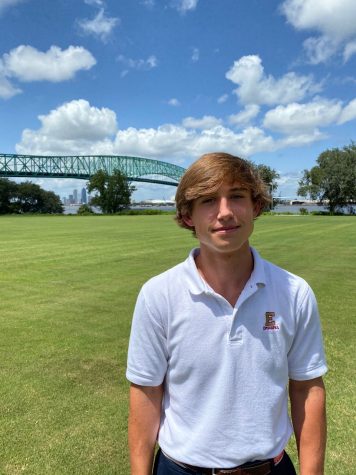 JP Coll '22, Editor-In-Chief
JP Coll is a junior and one of the Editor-In-Chiefs of The Talon Times. JP is an Eagle Ambassador, a part of the Blue Green Club and played on both the...