NFL Mock Draft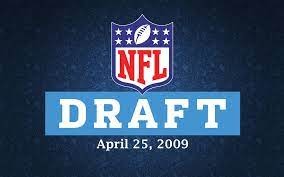 JP and Ellis have combined their athletic knowledge to create the ultimate NFL Mock Draft.
JP Coll's Mock…
Pick 1: QB – Trevor Lawrence – Clemson
This pick doesn't need too much explanation. Lawrence is one of the best prospects to come out of the draft in my lifetime, and the Jags were blessed to have the number one overall pick his year coming out.
Pick 25:  DT – Christian Barmore – Alabama
Many people believe the Jags will look to pick an offensive tackle here, but after franchise tagging Cam Robinson, I believe they will give him one more year, then if they need to, look to replace him. I like the Barmore pick because the Jags were terrible at stopping the run last season, and it all started with a weak interior defense. With a big presence at 6'5", 310 pounds in the middle, linebackers would be freed up to make more tackles and stop the run.
Pick 33: Guard – Landon Dickerson- Alabama
Although I think the Jags stay away from drafting a tackle this draft, a guard is still a big priority. We have a lot of money invested in our left guard Andrew Norwell, so he is safe to stay, but A.J. Cann, who had another subpar year last year, could be greatly upgraded with Dickerson. Dickerson has experience at all five offensive line spots, which is a great quality to have, but at 6'6" 326 pounds, he is a giant who could help both the run and passing games tremendously.
Pick 45: WR – Rondale Moore – Purdue
I would not be surprised if the Jags pick defense here. The defense has holes, and our wide receiving core is one of the stronger parts of our team, but you can never have enough weapons for your young quarterback. What Moore lacks in size, he makes up for in speed and agility. With giants such as D.J. Chark, 6'4", Marvin Jones, 6'2", and Collin Johnson, 6'6", the WR corps could use a small playmaker to be a threat underneath and in the flats.
Pick 65: TE – Brevin Jordan – Miami
TE was one of the bigger sore spots on the team last season, and if Jordan is there at 65, the Jags should not hesitate to take him. In college, Jordan was used everywhere, in the slot, on the line, blocking and receiving, a true do-it-all player at the tight end in an age where versatility is priceless. If he can become a little bit better of a route runner, he could be a dangerous TE at the next level.
Pick 106: Safety – Andre Cisco – Syracuse
The more I read about Cisco the more I like him. 13 interceptions and 14 pass break ups in only 24 college games scream playmaker, which the Jags dearly need on defense. Safety was a weak spot last year and if Cisco can fall to 106, the Jags would be getting another steal.
Pick 130: CB – Keith Taylor – Washington
Taylor's size at 6'2" allows him to play physical football and gives him a big zone to deflect passes. He is active in the run game, which is needed for a team that was terrible against the run, and can be moved inside or outside, making him a great fit for the Jags.
Pick 145: Edge – Joshua Kaindoh – FSU
Kaindoh was limited during his college career by injuries and is by no means a safe pick. At this point in the draft, however, if I were a GM, I'd be drooling at the potential of 6'7" Kaindoh. Again, the Jags need size badly on the line, and at this point, if you miss on a pick, it's not the end of the world. If we coach him up, and he stays healthy, he could be a lethal edge weapon to stop the run and rush the passer.
Pick: 170: Offensive Tackle – Adrian Ealy – Oklahoma
Ealy would not be someone that the Jags would need to rely upon right away, but his large size and long arms could give him potential in the future if the Jags move on from Cam Robinson. Ealy would mostly be a depth pickup, but he has the potential to start in the league given a couple of years of work.
Pick 249: RB-  Jaret Patterson – Buffalo
Patterson would also be a depth pickup, who could hopefully take a few carries from James Robinson throughout the game, and catch passes out of the backfield if he makes the team.
Ellis Pajcic's Mock…
Pick 1: Quarterback – Trevor Lawrence – Clemson
Is there even any doubt about this pick? Lawrence is a generational talent and is the type of player that will turn a whole organization around instantly. Who would have thought the Jaguars going 1-15 would be the greatest thing that has ever happened to them? I can't wait to see how soon Lawrence will turn this team around.
Pick 25: Edge – Kwity Paye – Michigan
Many mock drafts have us taking Paye with this pick, but I'd be very surprised if he fell this far in the first round. In fact, it would be a steal. He brings good size being 6'4" and 277 pounds and is very quick off the edge bringing explosiveness. If you're facing Paye you're going to have a long game, you'll probably get sick of seeing him standing over you after getting smacked on to the turf. If Paye is here this late you can't pass up on him. You will regret it.
Pick 33: Safety – Trevon Moehrig – TCU
Moehrig was a highly sought four-star recruit out of high school due to his aggressiveness and ability to get the ball back for his team. There are some doubts about him being overly aggressive, but I believe this contributes greatly to the x-factor ability that he will bring to wherever he ends up. Moehrig is the first-ranked safety on the draft board, and there is no reason he should fall any further than mid-second round. Moehrig is a game-changer.
Pick 45: Guard – Landon Dickerson – Alabama
Although the Jaguars are in need of a guard, I believe we will not draft one this year. If Dickerson falls this late in the second round we can not pass him up. We will need as much protection for our star rookie quarterback as we can get and Dickerson will most definitely provide that. He is 6'6", 326 pounds and is very quick off the snap and great at getting his hands up in position to lock down defensive linemen. He is huge and will protect any gap he is responsible for. He will be a star.
Pick 65: Tackle – Jackson Carman – Clemson
The only reason I'd think to pick Carman is due to him playing in college with Trevor and having his trust. He knows how Lawrence moves in the pocket and when he likes to get out. He would be a fine fit in the Jaguars offense.
Pick 106: Cornerback – Israel Mukuama – South Carolina
Israel brings good size at the corner position standing 6'3" and weighing 205 pounds. With this size comes unbelievable athleticism, he is long, strong, physical and has phenomenal range. Although he mainly plays outside corner, he can line up on the slot, at safety, or even in the box. He is a defensive Swiss army knife. 
Pick 130: Defensive Tackle – Marvin Wilson – FSU
Wilson was a five-star out of high school and continues to play at the highest level throughout his college career. Wilson was a projected first round pick in last year's draft, but he decided to stay another year and that hurt his draft stock. He has a size of 6'3", 320 pounds and you can't teach that. He is very good with his hands off the snap and can move very quickly for a big fella. I don't recommend trying to run the ball up the middle on him. It won't end well. Wilson would be a great addition to the Jaguars defense and add to the pressure that we need on the line.
Pick 145: Wide Receiver – Anthony Schwartz – Auburn
Schwartz is one of the fastest guys in the draft, if not the fastest. Despite playing football he is a track star as well, we see that in his 40 time, 4.26. Schwartz would be a great offensive weapon, and a huge playmaker when the ball is in his hands.
Pick 170: Runningback – Pooka Williams – Kansas
Having Pooka alongside James Robinson would be a dangerous combo. He is a very hard worker and will give you nothing short of 100% on and off the field. He is patient when waiting for holes to develop, and when they do he hits them right away. You will not find a guy much harder to get your hands on in the draft. Especially this late.
Pick 249: Safety – Nick Pickett – Oregon
Pickett is an average athlete with minimal upside. He is a great leader and communicator in the secondary and very agile, but he lacks body mass. If you can get this guy to bulk up while maintaining his decent speed, he could be a great late pick.
Image courtesy of Michael Tipton.