How To Manage College Admissions Stress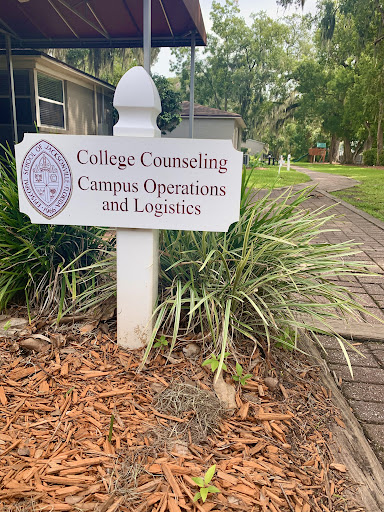 College admissions and applications are something that almost every student dreads. Whether it starts in senior year or even junior year, every teen knows how stressful this time is. The constant questions arise every time college is brought up. Will I get in? Have I submitted my applications? So many worries are tied with college, but often there are ways to limit this stress and worry. 
One of the largest ways is to separate school life and college admissions. There's no realistic reason to be thinking about your college essay while you're in the middle of a math test. Having a healthy separation between school work and the college process is a good way to keep yourself less stressed. Another way is to put yourself in a calm mindset.
Unless you're choosing an early decision, deadlines for applications aren't for a good while. That means there's a realistically good amount of time before you should even consider panicking. As a senior, many of us have tried our best to not let the stresses of college get to us, but it's inevitable. We've used these skills to help me feel better throughout the process and it's helped us a lot. 
We asked two seniors at the Episcopal School of Jacksonville how they felt about the stress of college admissions and high school classes happening at the same time. This is what they had to say…
Question: How do you handle the stress of college applications and your school life? Is there a healthy balance between the two? 
"I try to do my college applications and/or college essays during weekends so that way I don't have to stress on any homework assignments. Also, I try to make sure I don't fall behind on any homework/school assignments." – Joseph Cuchiara'22
"The college process hasn't been too incredibly stressful. My college counselor, Ms. Carter, has really helped me with the process, and I don't feel too worried about the application process because I know she will be there to help me. This school year has definitely been my most academically rigorous year, but I really enjoy the challenge. We aren't too late into the year so the worst is still yet to come, but so far the balance of school responsibilities and the college process has been pretty manageable." – Alex Ravis'22
As well as students, we asked one of Episcopal's college counselors about dealing with stress during the college admissions process…
Question: Do you have any suggestions for students who are stressed about college admissions? Is there a way to create a healthy balance between school classes and college applications?
"Our office always encourages students to get a head start on their applications and to break down large assignments into more manageable parts.  For example, don't just say, "I'm going to do my Common App tonight."  That's way too vague and too much work for just one night.  Instead say, "Tonight I'm going to do the 'Student Profile' section and the 'Family' section of my Common App, then tomorrow night I'm going to do the 'Education' section and the 'Activities' section.." – Mr. Ryan Riggs
"Your academic classes should always take priority over your college applications.  Yes, you will have to spend less time on Snapchat or Instagram or TikTok, but you can always find time to work on your applications without interfering with your classes." – Mr. Ryan Riggs
As you can see, these two seniors have figured out healthy ways to balance school work and college applications. They've created a healthy mindset and barrier with the college process. College counselors are also always there whenever you need help!
Image courtesy of Ashlin Roberts '22.