Saint Peter's Versus Kentucky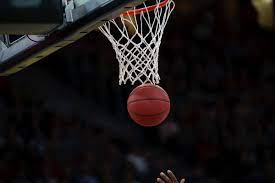 During the 2022 NCAA tournament, a big upset that echoed throughout the nation was the game played between the Saint Peter's Peacocks and the Kentucky Wildcats. The Peacocks stunned a big fan base of Kentucky in Indianapolis, sending the Wildcats home. In a game that featured many score changes and ties, the No.15 seed Saint Peters defeated the No.2 seed Kentucky 85-79 in overtime. 
Saint Peter's knocked out one of the most wanted teams to win the national championship.
From the tip, the Peacocks had no fear going up against one of the best teams in the nation. From dunks, to quick-scoring right after the start of the game, to the loud cheering all from the Wildcats, all kept giving the Peacocks reasons to give up, but the team kept pushing. 
Eventually by the end of the first half, Saint Peter's was leading, thanks to the scoring from Darryl Banks III, who led the team with 27 points although not starting. 
There was belief that the Wildcat's would eventually return to the lead. There were some moments where Kentucky felt like they were paving way to the lead but never took full control of the game.
Saint Peter's down six, with four minutes left, decided to switch defense to a 2-3 which baffled Kentucky causing many consistent turnovers, helping to give the Peacocks a 7-0 run. 
The Wildcats had a significant size advantage over the Peacocks but only slightly took the wins in rebounding 36-35. The Wildcats shot 65.7% from the free throw and 26.7% from the three.
Oscar Tshiebwe, forward for Kentucky, scored 30 points and 16 rebounds but still a consistent offense was not made against the Peacocks. Outside of Tshiebwe, the Wildcats only had another player who made it into the double digits, Sahvir Wheeler who ended the game with 11 points. The free throw shooting from the Wildcats definitely gave a big advantage for the Peacocks to stay in the game.
For the first time in Saint Peter's school history, the Peacocks advanced to the round of 32 teams.
Image courtesy of rawpixel.com.