Student Spotlight: Corey Scott '23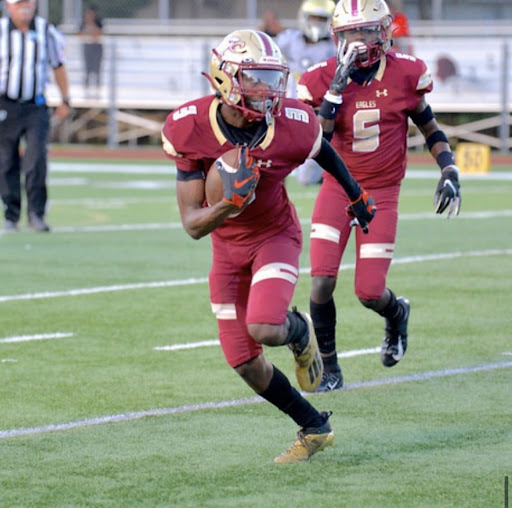 Corey Scott is a Varsity athlete at Episcopal and has been playing football at the school since his freshman year. Scott is a senior this year and is very excited for the upcoming season. 
Scott says he is excited for the "wins to be made" and that there are "many things to come this season." He plays wide receiver and has received offers from multiple college teams.
Scott showed off his skills last Friday at the game against Christ Church. During the first play of the game, he managed to run the ball to the end zone and score a touchdown. Many people were impressed by his skills at this game, and he has made a great deal of improvement since last season.
The Episcopal football team practiced and prepared for this season over the summer. The team is very prepared for this season and will hopefully prove so. Scott is ready for this season and prepared for what the future has to offer for him and his teammates.
Image courtesy of Corey Scott's Instagram.