2023 Signing Day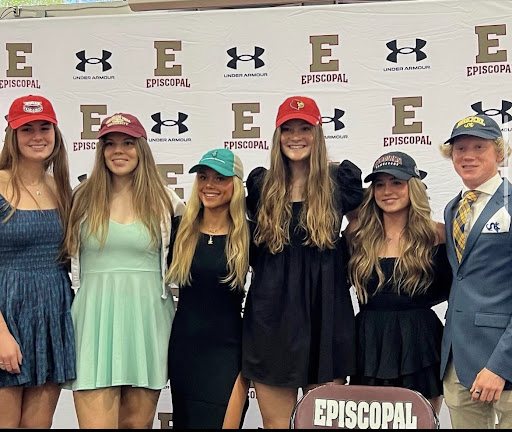 Every year there is a Signing Day, normally in the fall and winter for the very select few people who have decided to commit to continuing their sports careers at a college that has chosen them to do so.
This year, as a person who is part of the class of 2023, I would just like to say I am so extremely proud of these individuals for pushing themselves and never giving up and having the will power determination to continue their sports for the next four years.
A total of so far six people have signed to further their sports careers. Reese Edwards '23 committed to FAU's beach volleyball program, Sophia Bailey '23 committed to Colorado Mesa University's lacrosse program, Ella Parker '23 committed to Costal Carolina's lacrosse program, Bradlie Hicks '23 committed to the University of Louisville's rowing program, Aubrey Finn '23 committed to University of South Carolina's swimming program and lastly Ralphie Weakland '23 committed to Drexel University's swimming program.
All of these athletes that are going places are well-deserved, and I wish them the best of luck in there athletic careers.
Image courtesy of Episcopal's Instagram.