Tom Brady Update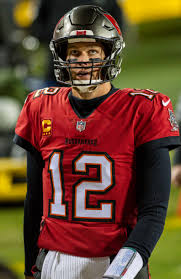 Quarterback Tom Brady, of the Tampa Bay Buccaneers, recently got divorced from Brazilian top model Gisele Bündchen. Brady claimed that she "distracted him and affected his level of play in his 23rd NFL season."
In October, Brady and Bündchen finalized their divorce, after 13 years of marriage. It is not fully clear why the two split, but many believe it's because he decided to unretire from the NFL. 
Tom Brady, after the divorce, went on his podcast Let's Go! and featured Larry Fitzgerald and Jim Gray to talk about how he balances work and family. "I think there's a lot of professionals in life that go through things that they deal with at work and they deal with at home," he said. Brady's main priority is his kids and next is to win football games.
How's Brady doing recently since the divorce? This year Tom Brady wasn't making a Super Bowl Run. The Buccaneers lost to the Cowboys 31-14. It was marked just the fourth time the longtime Patriots star went one-and-done in the tournament.
Now what, retirement? Probably not. ESPN's Joe Buck said on a post-game show that "people inside the league believe Brady will return for a 24th season in 2023," Brady himself is not quite sure with a plan.
Last off-season, when the QB flirted with retirement, only to return less than two months later. We'll see what Tom Brady chooses to do.
Image courtesy of Wikimedia Commons.