New Student Spotlight: Jackson Chappell '20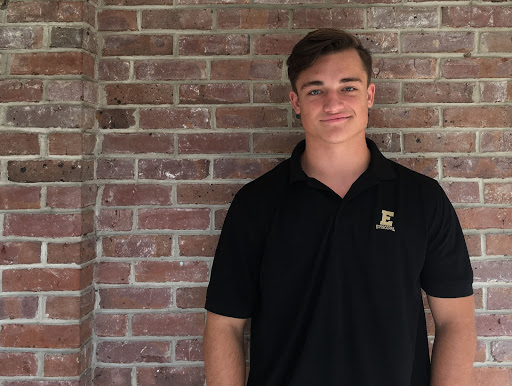 Changing schools halfway through high school may seem hard and intimidating, but Jackson Chappell '20 is going into his junior year with a can-do attitude and a big smile.
"I first met the football team over the summer, and all the boys were very welcoming," Jackson said. He further shared, "Everyone at school has been really nice, too."
Coming from Bolles, Jackson is seeing a lot of positive changes in his high school experience. His love of football and his desire to enjoy his junior and senior years make Episcopal a great place for him to be.
"My prior experience was that everyone was expected to give 100% to everything they were involved in, which made it hard to enjoy anything."
Because Jackson is trying to get recruited for college, he would like his main focus to be on his football career. He has already found his new teammates to be an integral part of his experience.
"I've been playing football since freshman year, and this is my first year starting on Varsity. At Bolles, I played JV for two years. We just had so many stand-out players that there was always so much pressure being on the team."
"Here, we have each other's backs, it's like one big family. My past experiences have definitely pushed me to be more inclusive towards the younger players on the Varsity team."
It is that very inclusivity that makes Jackson an appreciated member of the ESJ community.
Apart from football, Jackson plans on rowing this year. He will be a welcomed addition to our young Varsity 8.
Image courtesy of Abi Dannheim '19.
About the Writer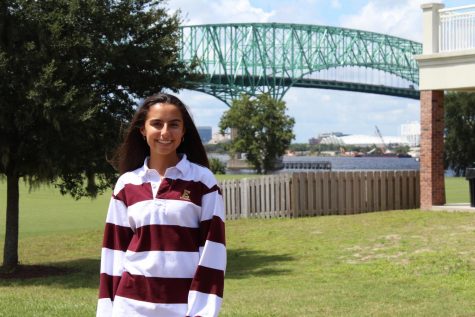 Inés Eisenhour '19, Staff Writer
Inés is a senior who has attended ESJ since sixth grade and this is her second year on The Talon Times staff. Her focus is on human-interest stories and...