SuperBowl Halftime Show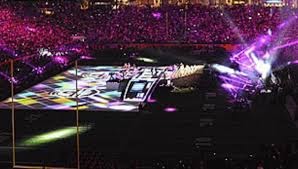 Getting the opportunity to perform at the SuperBowl halftime show is one of the most coveted achievements in the modern music industry. Last year's SuperBowl averaged 104 million viewers, so presumably only top tier musicians get the privilege to perform for such a large number of people.
The halftime show has become famous for great performances, and some people I know even watch the game just to see the halftime show and the commercials, which are also famous for how much a company has to pay for 30 seconds of screentime, resulting in extra effort being put into their commercials.
This year's SuperBowl was performed by The Weeknd, who was so committed to a great performance that he paid seven million dollars of his own money so that it was exactly how he envisioned it.
The visuals of the show were spectacular. From the climatic opening, to the all gold room, to the dances on the field, the visuals failed to disappoint. The Weeknd appeals to younger audiences, so naturally the show was more geared and appreciated by younger people, although everyone could still appreciate the glaringly obvious dedication The Weeknd brought to the job.
I've heard both sides of the spectrum with some people calling it the best halftime show ever, and some not very impressed. Personally, the visuals on their own created a great show, and the only drawback to the concert would be that The Weeknd's music doesn't really strike me as the type of music played at a football game. His songs are a little bit more chill and relaxed the amped up music you would typically hear at a football game, but he did a great job performing his music.
All in all, I thought it was a great halftime show, and it lived up to the seven million dollars he spent creating his vision.
Image courtesy of Center Grove High School Band.
About the Writer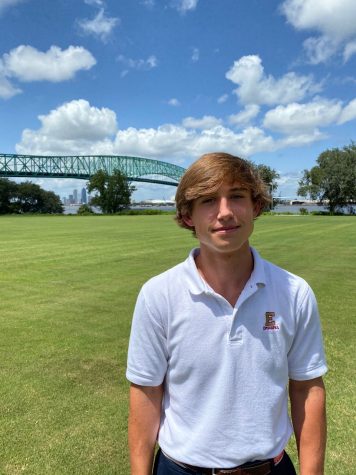 JP Coll '22, Editor-In-Chief
JP Coll is a junior and one of the Editor-In-Chiefs of The Talon Times. JP is an Eagle Ambassador, a part of the Blue Green Club and played on both the...