Swimming Districts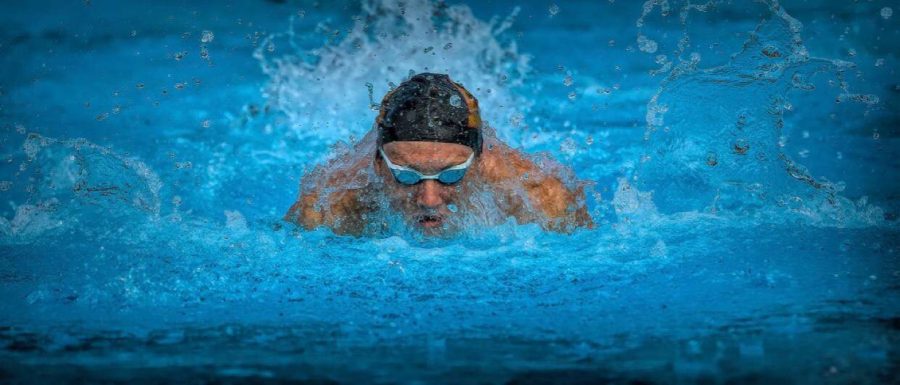 Districts for the Episcopal swim team took place on Tuesday, October 22. Many teams were represented, and it took place from 10:30 AM to 5:00 PM. Many, if not all of our swimmers were predicted to do well this year, especially the seniors. Jace Crawford '12 and Leticia Huntley '12 weighed in on their thoughts.
How long have you been swimming?
Jace: 9 years.

Leticia: Since 3rd grade.
What events did you swim in for districts?
Jace: I swam the 200 free, 100 fly, 200 medley relay and the 4×100 freestyle relay.

Leticia: I swam 100 butterfly and the 500 free.
Did you place in any events at districts, and if so, what place did you get?
Jace: I placed first in all of my events.

Leticia: I placed in both of my events. I placed 2nd in my 500 free but forgot what I placed in the 100 butterfly.
Which event was your biggest challenge?
Jace: The 200 free.

Leticia: 100 fly was my biggest challenge because my body locks up when I swim.
Did you make or break any personal records? If so, what is your new record, and if not, what was your best event?
Jace: I didn't break any personal records, but my best event was the 100 fly.

Leticia: Yes, 1:01 is my personal record for the 100 fly. 
Which school was your biggest competition?
Jace: Bolles was because of the number of people they have.

Leticia: My biggest competition is myself only because swimming long distance is no joke, and you have to be mentally stable to have a great race and that was something that I was fighting this season.
How do you think you performed at Districts? 
Jace: I think I performed pretty well.

Leticia: I performed great at districts, and I will perform even better at Regionals.
Image courtesy of Steve Meadows.
About the Writer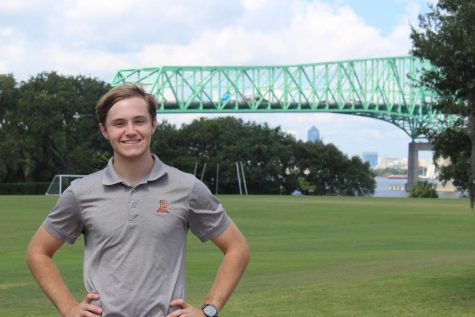 Robert Jackson '20, Staff Writer
Robert Jackson is a senior and is a first-time staffer for The Talon Times. He is on the Varsity wrestling team, and enjoys fishing, exercising, reading...