UFC 261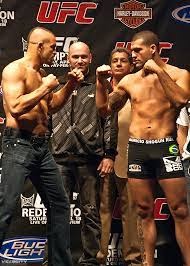 The head of UFC, Dana White, has continually worked to have fight nights, despite Covid-19, but UFC 261 is different because it will feature a full crowd right here in Jacksonville, in the Veterans Memorial Arena. The event will have a full capacity of 15,000 fans, which will feel foreign after this seemingly endless pandemic.
The fight will feature a UFC welterweight championship rematch between reigning champion Kamaru Usman and Jorge Masvidal, a women's flyweight championship between Valentina Schevchenko and Jessica Andrade, a women's strawweight championship between Zhang Weili and Rose Namajunas, and multiple other fights.
Ticket sales have already broken an arena record, and there will be a full 15,000 fans there on April 24. This is different from having fans at the Jags games earlier this year because there will be no seat restrictions in an indoor arena.
Sports fans hope this is the beginning of the sports world going back to normal and could be good signs to come for the Jags games in the fall.
Obviously there has been some pushback against holding a packed house, but Dana White has stood firm and is excited to host the first full sports event since Covid-19 began.
The UFC is leading the way for other sports events to come back fully with the NFL planning to have full stadiums next year and hopefully for all other leagues to follow.
Image courtesy of John Latimer.