2022 Prom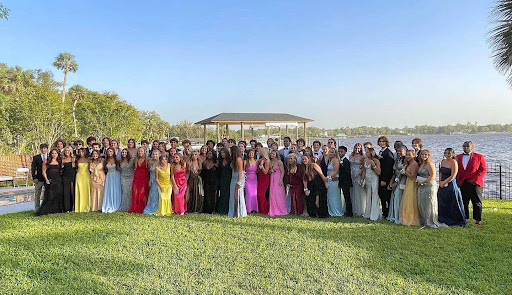 This month the Juniors and Seniors (Classes of '22 and '23), all gathered together in the Jacksonville Public Library downtown to celebrate Prom.
There was a beautiful setup with two floors for the Episcopal students to explore. On the first floor there was food, such as sushi, chips and dip, mini chicken sandwiches, drinks and a dessert bar. There were also caricature artists available to draw the students, their friends and their dates together. Also on the first floor, there were plenty of tables for everyone to sit and recharge from the dance floor upstairs. On the second floor there was the dance floor, a DJ and more high-top tables.
Ms. Julie Carter and the Prom Committee planned out the entire event and made sure everyone had a good first prom. The committee also included raffles, with extremely good prizes, such as Chipotle, Chick-fil-A, gas, and a $100 Visa gift card!
In conclusion prom was a huge success, and many are excited to go next year!
Image courtesy of Nick Baptista '23.