Girls' Volleyball Versus Nease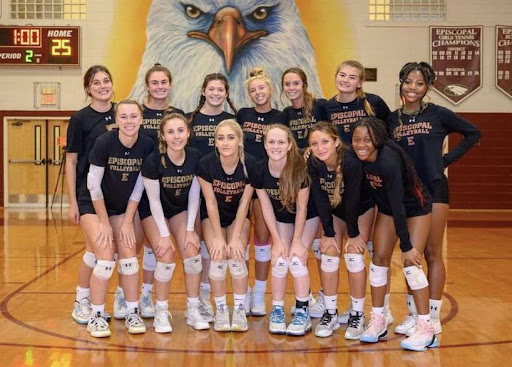 On Tuesday, August 23, the Eagle's volleyball team had their first home game against Nease High School.
The game consisted of four sets, and the Eagles took away 3-1 locations. The Eagles started off with a 0-0 record. After the win, the record is now 1-0.
There were some technical difficulties that should be noted during the game. Nease Hhad complaints that the floor was too slippery for them. The school ultimately wanted to end the match because they  claimed they could not play anymore.
The student section for our first home game was insane however! People were doing cheers, and the senior spirit leaders did an excellent job of keeping everyone pumped up over the duration of the game. Thanks to Alexis Cattin, Ryan Capra and Will Riggs for bringing the most hype to our first home game!
The two team captains, Reese Edwards and Natalie Do'Amaral '23, provided us with some thoughts. Natalie said, "We played like a family and fought hard for the win." Reese shared, "Live. Love. ESJ Student Section."
The Episcopal Eagles as good sports decided to switch sides with ease, and still ended up winning the final set! Go Eagles!
Image courtesy of Joe Kohla.