Signing Day
Recently, Episcopal held a Signing Day event, in honor of the seniors. Fourteen seniors signed this year, consisting of students going on to play college football, basketball, lacrosse, track, golf and swimming, just to name a few. These seniors have exhibited excellence in sports throughout their careers at Episcopal.
Samuel King and Stela Chepenik are two of the seniors who will be further advancing their athletic careers in college.
Chepenik will be playing women's lacrosse at Embry-Riddle Aeronautical University, in Daytona Beach, FL. She said, "In my ESJ career, since eighth grade, I have scored around 275 goals". She averaged around 6.6 goals per game last year. A huge accomplishment Stela has experienced is that she was number two in the nation for a period of time and ended up being ranked twentieth because teams in CA had over twenty games, while our school only had seventeen.
King will be playing men's golf at Cornell University. Throughout his high school career as a part of the varsity golf team, they won three district titles and four regional titles. King was a very important part of this team, having played every year while at ESJ and having played for years before that as well.
Our school will be losing many athletes as the Class of 2019 will be graduating soon, but we are so proud of them and look forward to see everything they accomplish while playing sports in college.
Image courtesy of Stela Chepenik '19 and Samuel Walker '19.
About the Writer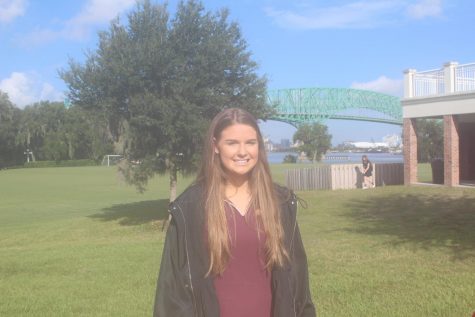 Kate Risdon '19, Staff Writer
Kate is a senior who has been a student at ESJ since 7th grade. This is her first year on The Talon Times staff, and she is loving it! Her main focuses...