The AP's In Review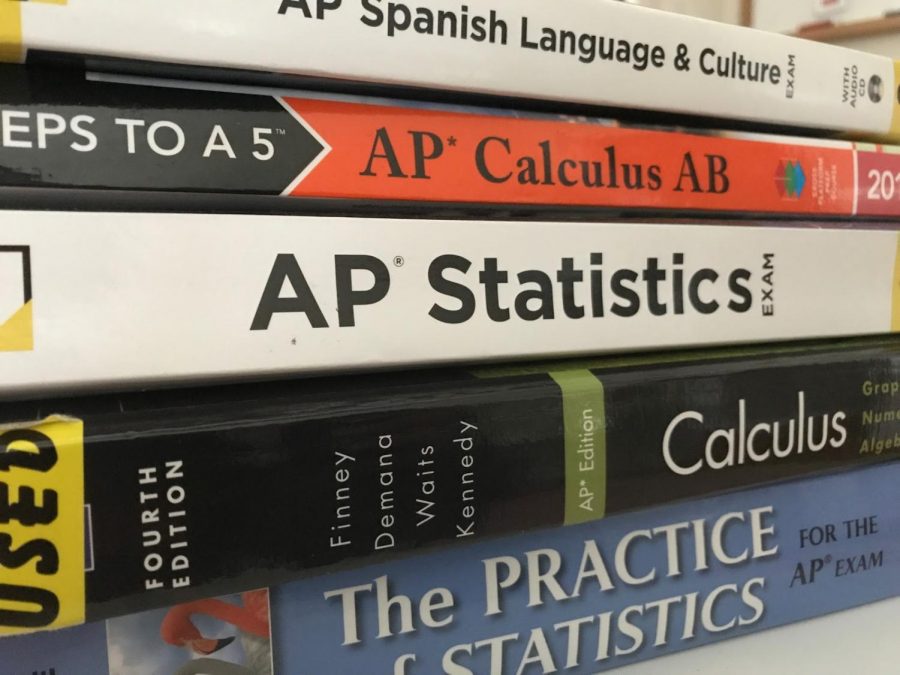 It's course registration time! Welcome to the comprehensive list of every AP class I have taken at Episcopal. Disclaimer: This is my experience with each class/teacher. Everyone will have a different version of their academic story to tell.
AP csp…

A

n easy class to do well in, especially if you're good at computers. I don't know much about computers at all and I survived. Thrived? No. But I had a lot of fun.
AP lang…

Depending on the teacher, AP Lang can be an easy class. Siddons is a hard teacher, but she prepares you really well for the AP exam. AP Lang for Seniors with Ms. Wallis is a good class to take if Honors/AP level classes are intimidating for you but you want to challenge yourself.
AP lit…

Definitely would only recommend this class if you intend to put your heart and soul into it. Ms. Pauly is passionate and extremely knowledgeable, an incredible teacher to have!
AP world history…

One of my favorite classes at ESJ! Ms. Herford is so knowledgeable and prepares you well for the exam. This is a really good first AP to take sophomore year.
AP us history…

This is definitely one of the most unique classes at ESJ. Mr. Nichols is a very methodical and organized teacher who definitely likes to stick to his system. Don't take this class if you won't be willing to do the reading every night because it is vital for success in the class!
AP us government and politics…

Mrs. Farmer is a great, new teacher who likes jokes and loves what she does. Her enthusiasm for government is contagious. Anyone even remotely interested in the subject and willing to put in some time will love the class! Fortunately for all you prospective AP Gov students, the class is being extended to last a full year. This will most likely lighten the nightly workload and will allow the class to have more fun and enriching discussions.
AP environmental science…

Really, what more can I say than you really need to be taught by Mr. Wandel before you graduate. He's a nature-loving guy, with great stories and a huge desire for you to succeed. The exam is difficult, no lie, but the class is well-worth taking. I found myself appreciating what I learned because it opened my eyes to global phenomena that I had never considered.
AP calculus ab…

I should not be in this class. Please speak with one of my peers about this one.
AP statistics…

Mr. Hostetler is a new teacher with a unique method. He uses guided notes to outline each section of the textbook, making it fairly easy to either catch-up if you've missed class or review on your own to study.
AP spanish…

Any AP language is going to be hard, hands down, but Señora Sanchez prepares you incredibly well for the exam. The entire year's curriculum is dedicated to practicing the necessary skills to do well on the exam. Your Spanish-speaking abilities should be really good by the end of the year, if you listen to Señora and strictly speak Spanish while in class

AP french…

Mme Wessling is such a sweet teacher. The vibe of any of her classes is relaxed and student-focused. There is a lot of AP exam-centered learning, and the non-AP activities, like

Le Petit Prince

harknesses, are fun for anyone not afraid to speak French in front of other people.
AP psych…

In my opinion, the most useful and relevant class at Episcopal. Mr. Crandall is straightforward with his expectations. You will never be caught off guard. If you do your homework, you will do well. It's been a great class to take my senior year, and I feel like I've learned a lot of things that will come in handy to know at many points in my life, even starting now.
Image courtesy of Inés Eisenhour '19.
About the Writer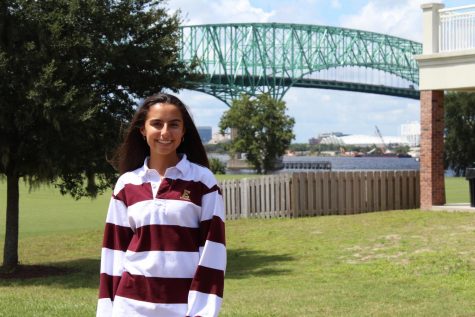 Inés Eisenhour '19, Staff Writer
Inés is a senior who has attended ESJ since sixth grade and this is her second year on The Talon Times staff. Her focus is on human-interest stories and...