Faculty Spotlight: Ms. Hilary Case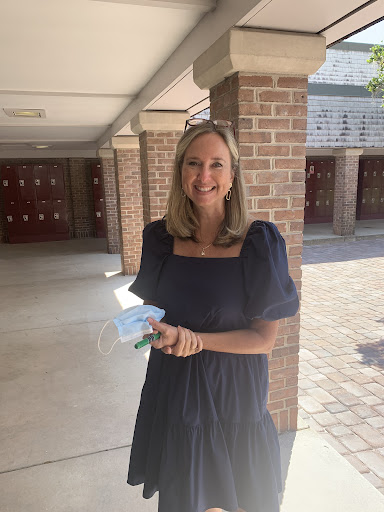 Ms. Hilary Case is one the nicest and kindest Geometry teachers at Episcopal, so why not learn more about her life before teaching and some interesting facts about her hobbies?
What made you come to Episcopal?
"The best students, amazing comeratioterey and supportive faculty and a beautiful campus!"
How long have you been teaching?
"I've always been teaching, but this is my first year teaching at Episcopal School of Jacksonville."
What are some of your favorite hobbies?
"Teaching, coming up with creative ways to get students to understand the concept, party planning, playing with my dog and going to the beach or on the boat."
If you weren't teaching math, what would you be teaching?
" I would not be teaching!"
What is your favorite part about Episcopal?
"The people!"
What is your favorite color?
"Blue."
What would you be doing if you weren't a teacher?
"Traveling, hands down! Traveling!!"
Where did you grow up?
"I grew up in the Tampa Bay area."
 Where did you go to college?
"I went to Clemson and then, after, I moved to Texas to be an engineer."
What is your favorite animal?
"My yorkie poo, Gatsby, and owls!"
The Episcopal community is lucky to have Ms. Case as an official part of it.
Image courtesy of Addison Nunley '23.