The Perfect Graduation Dress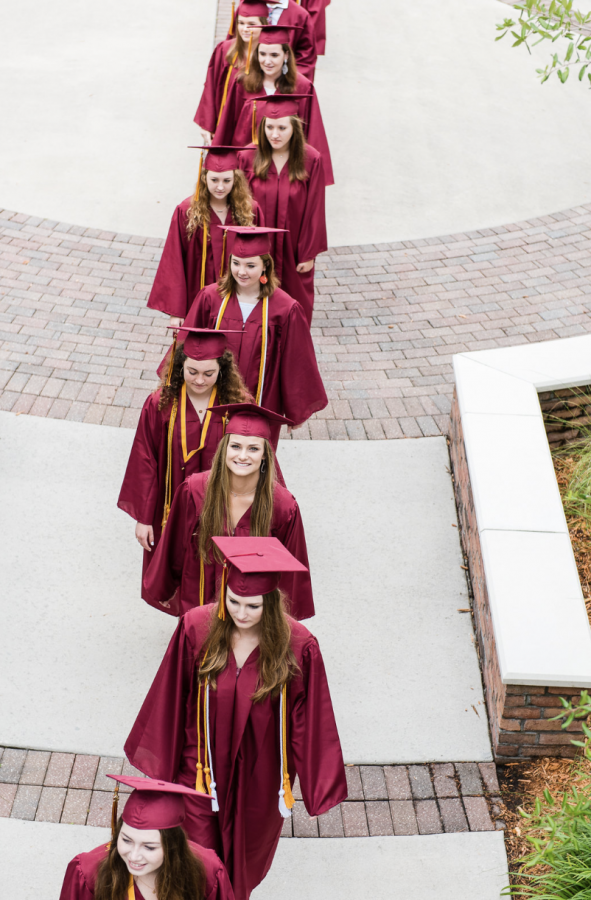 As graduation is just around the corner, all the girls are stressing to find the perfect dress to wear underneath their gown. With Florida's heat, it has to be something not too hot, with not too much material, but not too flashy either.
It is interesting to hear where different girls found their dresses whether they ordered it online or went to the mall and got it. Some girls need store suggestions so that they can find the perfect dress!
Stela Chepenik '19 went out to the St. Johns Town Center to look for a dress. She got her dress at Dillard's and said, "It has a very large selection of dresses from all different companies, which made it a lot easier to shop."
Rachael Laskey '19 also went out to the St. Johns Town Center to look for a dress. She has more of a "beachy" vibe and found her dress at Bunulu. She said, "It was very easy to find my dress that fit my style because of the large selection that Bunulu had."
Phoebe Mori '19 shopped online for her graduation dress. She found the one for her on the website Hello Molly. She said, "Hello Molly is a small boutique in Australia where I found my dress online which is better because I know no one else is going to have the dress I got."
For some it may be easier to go out to the mall to get the perfect dress, although you risk having the same dress as someone else. For others, finding smaller stores online is better, because you know no one else is going to have it, although you risk it not fitting since you can't try it on. Everyone has their own ways of finding the perfect dress.
Image courtesy of The Talon Times Staff.
About the Writer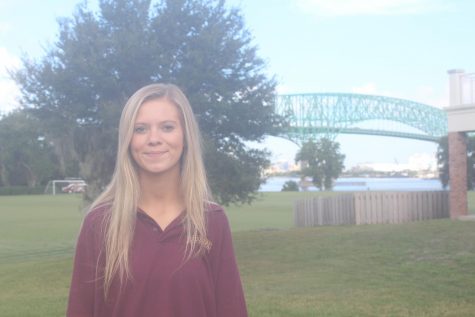 Ashley Long '19, Staff Writer
Ashley Long is a senior who has been an ESJ student since the seventh grade. She's a first-year staffer for The Talon Times. Her main focuses for the...