The JEA Scandal
The JEA Chief Executive Officer, Aaron Zahn, led the charge to privatize JEA, Jacksonville's electric, water and utility institution for over 100 years. Zahn kept meetings and information for the multi-billion dollar possible sale, which would be one of the most complex of its kind ever in the United States. The delivery date was July 13, 2019.
During this time, JEA officials were in a rush to privatize the company, which has now led to three separate investigations. Zahn worked to keep the process efficient because he believed that the longer the project took the more likely information about the scandal would get out. JEA executives held meetings in expensive hotels and clubs in and out of Jacksonville and off of work sites to keep the information as secret as possible.
Important documents were kept as physical copies to prevent any technological issues or hacks and to keep the information secret. Zahn was relieved of his job in January 2020 after not even being on the job for two years. A key ally to Zahn was Jacksonville mayor Lenny Curry, who provided him political cover. Even after Zahn's removal, Curry pushed for JEA to be sold and speed up the bidding process.
Under Zahn's plan, executives could have earned millions of dollars if JEA had been sold. JEA's lawsuit against Zahn claims that Zahn himself would have won 26 million dollars if JEA had been sold.
Danniel Nunn and Lee Wedekind, who were lawyers against Zahn, said that he orchestrated the process to convince JEA that it had to be sold. Curry pushed very hard to the city council for the plan to go through and it is expected to lose him voters as the trust in the mayor seems to have wavered.
Secrets documents, meetings, political coverage for Zahn, and Curry's determinants to close out the deal raises eyebrows in the Jacksonville community and is not a trend that people want to see continue.
Image courtesy of Jon Zander.
About the Writer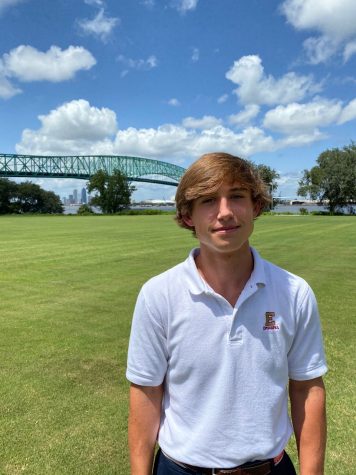 JP Coll '22, Editor-In-Chief
JP Coll is a junior and one of the Editor-In-Chiefs of The Talon Times. JP is an Eagle Ambassador, a part of the Blue Green Club and played on both the...