Cava Review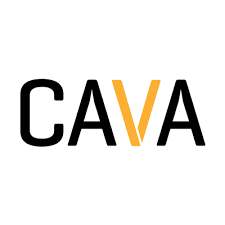 Recently, I tried out the new, Mediterranean food place in Riverside, Cava. I am not the biggest Greek-food person, but I like Tzatziki and hummus sauces (and they had both of them there).
They have bigger-size pitas, and they have a kids' menu. I had already had a lot to eat before lunch, so I just decided to get the kids' meal but honestly, it might be a better deal than the big pita.
It was half a pita with anything you wanted on it, a choice of rice or beans, and a choice of pita chips or carrot sticks, and your choice of sauce. I chose hummus.
I would say overall I am an extremely picky eater, and I actually really enjoyed this. I would really recommend this to someone who is on a budget or is looking to try something new.
The staff were also extremely nice. I asked probably six different questions, and the woman I was ordering from answered them all extremely well and with a smile.
Image courtesy of Friendly Center.