Cash App Founder Death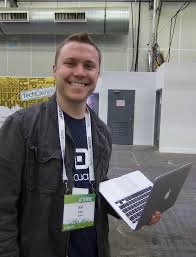 Disclaimer: This article contains content that may not be suitable for younger students.
Bob Lee was a technology executive who founded Cash App, a mobile payment company. Lee had been working as the chief product officer of the cryptocurrency company MobileCoin. He was previously chief technology officer of Square, or more well-known as Block, a financial technology start-up co-founded by the former Twitter chief Jack Dorsey.
Lee died April 4 after he was stabbed near downtown San Francisco. San Francisco police said officers responded to a report of a stabbing around 2:35 AM. The officers found Lee with apparent stab wounds. He was taken to a hospital and died of his injuries, police said.
Lee seemed like a hardworking man, brilliant and wonderful friend to all, according to his father, other friends and coworkers. He and his father had been living in Miami since October after moving from California, his father, Richard Lee, said in a post. They got very close after Lee's mother died in 2019. There isn't much clarity as to why Lee was back in the Bay Area.
The World Health Organization told NBC News on Wednesday, April 5, that Lee offered his expertise during the pandemic. They said, "Bob built a large part of the server for the WHO Covid-19 app."
According to his LinkedIn profile, Lee was an investor in Elon Musk's SpaceX venture, as well as included other tech firms he was an investor in. He used the handle, "crazybob," for his LinkedIn and Twitter pages.
In a press conference, San Francisco District Attorney Brooke Jenkins, confirmed an arrest had been made in the fatal stabbing of Bob Lee. Nima Momeni, a tech entrepreneur in the Bay Area, was named as the suspect.
Authorities said that Momeni knew the victim, though they would not comment on the motive. They also indicated that the investigation was ongoing.
Image courtesy of Flickr.